Hey, at least the Cubs aren't in last place in the division (sort of)! Cincy also has a 3-6 record but has a slightly worse run differential. St. Louis is coming off a series win against those Reds, and get to feast on this Cubs team next.
Given Matt Adams's emergence last season, Allen Craig has moved back to the outfield. It will be fun to see whether he or Ryan Braun has worse defensive numbers this year, especially after playing RF in Wrigley a few times. They also shifted Matt Carpenter to 3b to make room for top prospect (and @BestFansStLouis target) Kolten Wong, as well as grabbing the underrated CF Peter Bourjos from the Angels for former 3B David Freese, who had become redundant in the Cards IF. And pretty much their entire bullpen throws 300mph.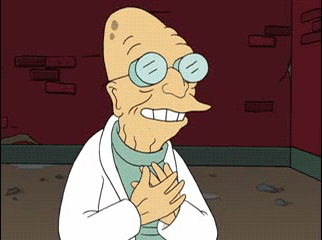 Team Overviews
NL ranks in parens
Cubs
2013 wRC+: 87 (14th)
2014 wRC+: 79 (10th)
2013 BSR: -8.7 (12th)
2013 UZR: 37.3 (2nd)
2013 DRS: 26 (7th)
2013 SP FIP-: 103 (10th)
2014 SP FIP-: 96 (5th)
2013 RP FIP-: 109 (14th)
2014 RP FIP-: 143 (15th)
Cards
2013 wRC+: 106 (1st)
2014 wRC+: 77 (11th)
2013 BSR: -0.9 (8th)
2013 UZR: -49.4 (14th)
2013 DRS: -39 (14th)
2013 SP FIP-: 94 (2nd)
2014 SP FIP-: 111 (12th)
2013 RP FIP-: 89 (4th)
2014 RP FIP-: 90 (8th)
Probable Pitchers
I'm short on time today thanks to worthless time-wasting meetings, so I'll jump right to the pitching matchups. Projected ERA and current xFIP listed for each starter:
Friday: Jeff Samardzija, RHP (3.65, 3.97) vs Joe Kelly, RHP (3.95, 4.80), 7:15 PM CT
Kelly faced the Pirates last week and was a little wild, walking four in 5.1 innings. He also allowed 6 hits, but only gave up one run in the outing because Cardinals. He mostly throws ~94 mph fastballs, and mixes in a few cutters and changeups.
Shark went seven innings in his second start, striking out eight, walking three, and allowing Chase Utley to cross the plate twice. That was all the Phillies needed to win the game, since the Cubs offense put a zero on the board. So far he's taken advantage of the weather and has been throwing his sinker ~50% more often than last year.
Saturday: Carlos Villanueva, RHP (3.86, 4.33) vs Adam Wainwright, RHP (3.24, 3.19), 1:15 PM CT
Villanueva went five innings in his first start, coming off three days rest from back to back extra inning games. I thought he generally looked pretty good, but he's got a tough matchup this time around.
Wainwright has struggled a bit with his control early in the season, walking six batters across his first two starts, but I don't think anyone is too worried. He threw 241.2 innings last season, plus the playoffs, and it's too bad for him that he's in the same league as Clayton Kershaw. Though I guess he's too busy admiring his world series rings to be grumpy about the lack of Cy Young hardware.
Sunday: Edwin Jackson, RHP (4.07, 5.90) vs Michael Wacha, RHP (3.53, 3.42), 1:15 PM CT
I don't even with Jackson. Fan anti-sentiment crystallized around him pretty quickly after his two rocky starts to the year, not to mention that last year's fan whipping boy (Castro) has gotten off to a hot start. Even after being a stat-minded baseball fan for over a decade now it still always surprises me to see people jumping down a player's throat less than two weeks into the season (see also: James Russell).
Batters pretty much know what to expect from Wacha – lots of fastballs. He's only 23 and just looking at his numbers makes me depressed. Someday the Cubs will have impact young pitching again…