Well… here we are. After all the hype building up to the site's debut today, I can't help but wonder if people will walk away with the same sense of disappointment felt by the folks who initially buy into the Cubs' "It's a Way of Life" campaign after watching the Cubs' attempts to hit the ball, catch the ball, or run the bases like professionals.
Perhaps we shouldn't have likened ourselves to the Beatles, the casts of iconic TV shows and movies, superheroes, or famous artists. We're four guys who love the Cubs, love venting our frustrations when they lose and chronicling our euphoria when they win. Sometimes the only thing that separates us from other fans is that we have a website and the majority of fans don't. Somehow, I think there was more separating the Beatles from mere mortals than simply owning instruments.
So I hope you like it here and don't feel too led astray by the stretch of propaganda of which even Vine Line would be proud. Either way, I think we're going to have a lot of fun here.
But enough about how this is a new blog. You preseumably already knew that. What is more important is that the Cubs have managed to make a lucid, rational, forward-thinking decision that Cubs fans are excited about… for now.
Carlos Silva has been told that his services are no longer needed in the rotation because of Andrew Cashner, and furthermore, he is not needed in the bullpen as long as Marcos Mateo is around. The Cubs certainly took a long and circuitous route to get to the place where everyone else in the world arrived within five minutes, but they eventually got there and there is something to be said for that.
The team is better off without Carlos Silva. He isn't a good pitcher now, never was all that great, and he's only getting older and laaaaarger.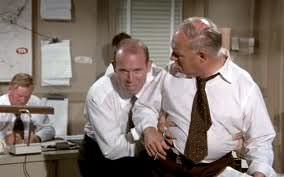 So this is the right move. Plus, Silva showed again why he's never exactly been a favorite amongst fans or teams that employ him when he acted like getting cut was somehow a shock after showing up to camp horribly out of shape, getting into a fight with the longest tenured Cub and most important offensive weapon in the fourth game of Spring Training, and then pitching like absolute shit almost every time he took the mound while competing for a roster spot:
"I'm like, if you have to say something, be straight. He has to learn he's in the big leagues now, know what I mean? There's no kids around here anymore. The way he laid it out, I don't know what he was trying to do. He said, 'Man you've been throwing good, you can pitch, blah, blah, blah.' He said, 'What if you go to Triple-A and throw some games to continue building and continue getting better?' I told him I don't need to go there, I'm ready to go, I feel good, I'm ready to pitch.

"Then he told me, there's no spot in the rotation or the bullpen. He should've started with that first and then say you're throwing the ball good."
I guess I can't blame him completely. I thought he was going to make the team in some way because of that $11.5 million contract, so I was pretty shocked when the news hit today. But the reason I was shocked was probably different than the reason Carlos was shocked. I still can't believe the Cubs are willing to admit that money is never going to bring them any value on the baseball diamond, or at least as much value as the potential that Cashner and Mateo show.
So here we are. Silva is gone and we are left with a rookie fifth starter who does need to keep working on a third pitch if he's going to survive for long at this level and another rookie who can throw the ball really hard, but nobody is ever 100% sure where it is going to end up. They have achieved their short-term goal and likely a childhood dream by making the Opening Day roster, but on the flipside, they have the expectations of a fan base that has been told this team is a contender on their shoulders.
Unlike the bloggers here on this site, those expectations were not brought on themselves. The expectations have been thrust on them by the marketing machine of the Cubs organization. So while they should ideally be able to move forward with the realistic expectations that we should have for all rookies that allows for periods of adjustment and applauds steady improvement as much as instant success, they may find some rough waters with the fan base if they aren't hot out of the gate.
Hopefully, these guys have the mental toughness and the physical ability to succeed in the major leagues. But even if one or both of them fall short of the expectations, I hope we all remember that this was the right decision at this time.
Good luck, guys. Today, I have at least a small idea of how it feels to be up against raised expectations.