Last year, I wrote about Addison Russell in pretty glowing terms. The last paragraph from that post:
This team is so incredibly deep, that you can imagine a scenario in which Russell puts up 4 WAR this year and gets absolutely no attention from a national outlet. Don't make that mistake.
bWAR: 4.3
fWAR: 3.9
WARP: 3.9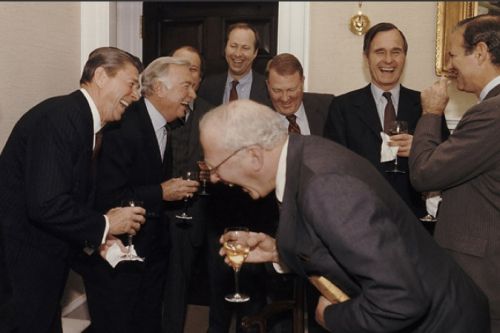 Seriously, the exact scenario happened. Of course, a lot of that is due to the fact that the Cubs won the World Series in 7 games, but despite the fact that Cubs won the World Series in 7 games (and Bryant won the MVP), Addison Russell sort of sneakily took the leap that you'd expect of a 22-year old destined for greatness
Offense

Russell had 75 more PA than last year. He added 13 walks, subtracted 6 SO, added 9 HBP (!), added 8 HR, and lost 47 points of BABIP. That last one is what I want to key on; it is the sole reason people haven't caught on to the fact that Russell is well above-average with the bat already. It isn't like Russell is slower than he used to be. He lost 5 points of medium contact and split it bewteen soft and hard contact, but his LD% actually went up 3 percent. He was simply unlucky last year; despite that, his wRC+ improved 4 points, his walks went up, his strikeouts went down, his power went up, as did his OBP. There really isn't that much more you can ask for in an age-22 season. Among qualified SS last year, Russell had the 3rd highest walk rate and the 7th highest power rate. He needs to cut his strikeouts a little and not have such a low BABIP (things that variance and age should provide). I'm going to go out on a limb and say this is the year that Russell gets a 110 wRC+ or higher.
Defense

It's hard to really say definitively if Russell is a great defender or not, given the large sample sizes required and the spurious nature of defensive statistics. If we are taking the eye test, he's very good, even great. Using Inside Edge, he's even better. In the "Remote" category of plays (1-10% chance of success), he was 6th in the majors (3rd among SS) with a 21.4% conversion rate. He was middle of the road for the difficult ones (28.6%), and well above-average in the toss-ups (55.6%, though the sample size is small). Where he really shined was his ability to convert the fairly routine. Among plays that had a 60-90% conversion rate, Russell converted 85.0% of his playes. That's 3rd among SS, and only Lindor and Cabrera were better. The routine plays are where Russell was merely average.
Russell doesn't have to be the best defensive SS in the game to be valuable. A league-average defensive SS with a league-average MLB bat is a very valuable player. Last year, however, Russell was a well above-average defensive SS with a slightly below-average MLB bat, and that produced 4 wins above replacement (close to an all-star level performance – though Russell made the ASG this year, he was slightly undeserving). Russell has shown every reason to believe he'll instead be a well above-average defensive SS with an above-average (maybe even well above-average) MLB bat, which is around 6 WAR a year. Russell is under team control until (get this) 2022.
Not a bad return for Jeff Samardzija and Jason Hammel.
For my present to Addison Russell, I want to get dangerously optimistic and misleading here (not quite alternative facts, but close). Russell just completed his age-22 season, and he ended the season with 7.6 bWAR. The list of hall-of-fame shortstops had a median bWAR of 6.9 career WAR through their age-22 season. Put another way, Russell is just ahead of the pace of an average HOF shortstop's career.
Happy freaking birthday.